Custom Search

Frank Sinatra described the magical attraction many have for the "Big Apple" when he sang these lyrics:

"Start spreading the news,
I'm leaving today,
I want to be a part of it,
New York, New York."

New York has a vaunted reputation due to its place in history, commerce, finance, song, popular culture and theater. It is a magnet for those who want to experience the phenomenal city that is considered by many to be the most interesting place on Earth.

There is no question that visiting the Big Apple is a polarizing event. Forty-seven million visitors come to New York each year and most of them love New York and would return again in a "New York Minute". Others, however, seem love to hate New York and, somewhat curiously, there appears to be no middle ground.

However, most sightseers are not auditioning New York as a place to live, but as a city with some exceptional attractions.
Founded in the mid-to-early 17th century (although, even this is a matter of acrimonious debate), New York has many nicknames, such as the "Empire City", "Gotham", and the "Big Apple". We think the name "Big Onion", is especially appropriate, as the name was given in appreciation of the many layers of history and culture that you can find while exploring New York and its complex neighborhoods.
There are an enormous number of worthwhile attractions in New York and we have deliberately limited our recommendations to provide you with a manageable list of the best places to visit. So, let's get started exploring. Rest up before your actual visit since New York is regarded as the city that never sleeps. Perhaps, Simone de Beauvoir was right when she said, "There is something in the New York air that makes sleep useless."
Everyone's Favorite Attractions
Other Favorites
If you already know the names of the attractions you want to see in New York City, look for them below in our Index, which links directly to the information we provide on these best places to visit.
1. Click for our detailed map of the best places to visit in New York to familiarize yourself with the geography you intend to visit.
2. Study the MTA's official system maps for details on public transportation routes in New York and explore the official MTA website for details on how to use public transportation in New York.
3. Use the subway as often as you can for travel, but be sensible about late night riding.
4. Use buses when available, but be sensible about late night riding
5. Use Taxis or the Uber app when other options can't get you there in time, can't get you close to your destination, or you are unsure you know how to get to your destination from the public transportation drop-off.
6. Walk whenever you can to experience New York's famed ambiance, but be sensible about walking late at night or in districts in which you feel apprehensive about your safety.
If you need information about another travel destination, try our Destination Guide Index or Googling ThereArePlaces.
Custom Search
The Best Places to Visit in New York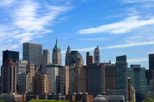 New York City Full-Day Guided Coach Tour Including Lunch
From Viator Tours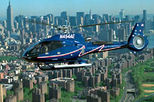 Big Apple Helicopter Tour of New York
From Viator Tours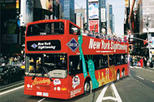 New York City Hop-on Hop-off Tour
From Viator Tours